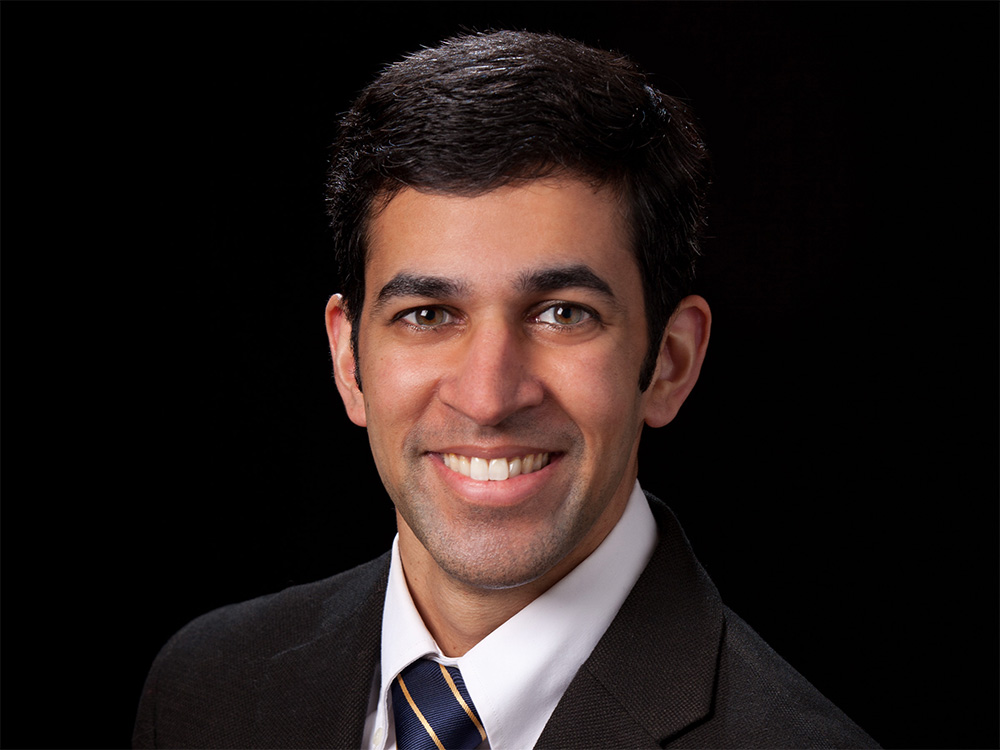 Winneshiek Medical Center is pleased to share that allergy specialist Michael D'Netto, M.D., M.B.A., has joined the Mayo Clinic Health System practice in Decorah and will begin seeing patients full time this fall.
An allergist helps patients manage allergic and immunologic diseases. As a Mayo Clinic-trained allergist, Dr. D'Netto will provide testing and treatment options for infants through adults who experience food, environmental, medical, venom (insect bites or stings) and other allergies. He will provide skin testing, food and medication challenges, and lung function and immune system testing all at Winneshiek Medical Center in Decorah. In addition, Dr. D'Netto will provide care for patients with asthma and skin conditions like eczema and dermatitis.
Education and Training
Originally from Cincinnati, Ohio, Dr. D'Netto received his Bachelor of Science from University of Notre Dame and his Master in Business Administration from Ohio State University. He then went on to receive his medical degree from Ohio State University College of Medicine, completed his residency in Internal Medicine from Mayo Clinic School of Graduate Medical Education, and his fellowship in Allergy and Immunology, also from Mayo Clinic.  He is certified by the American Board of Internal Medicine, and a member of both the American Academy and American College of Allergy, Asthma and Immunology. 
Dr. D'Netto says, "Personally, I have multiple food and environmental allergies. I hope to help others manage their own allergic and immunologic conditions as well as possible, as others have done for me. I'm really excited to begin an Allergy/Immunology practice at Winneshiek Medical Center, as part of the Mayo Clinic Health System. Training within the unique model of care at the Mayo Clinic allowed me to truly put the needs of the patient first while providing high quality care. I look forward to bringing that care to the region so patients are able to receive excellent Allergy and Immunology treatment closer to home."
Appointments
Winneshiek Medical Center has a waiting list for patients who are interested in allergy care, or patients who would like to transfer their allergy care to Dr. D'Netto when he arrives this fall.  Patients who would like to be added to a waiting list may call 563-382-2911.  Clinic staff will contact patients on the waiting list when Dr. D'Netto's schedule opens.