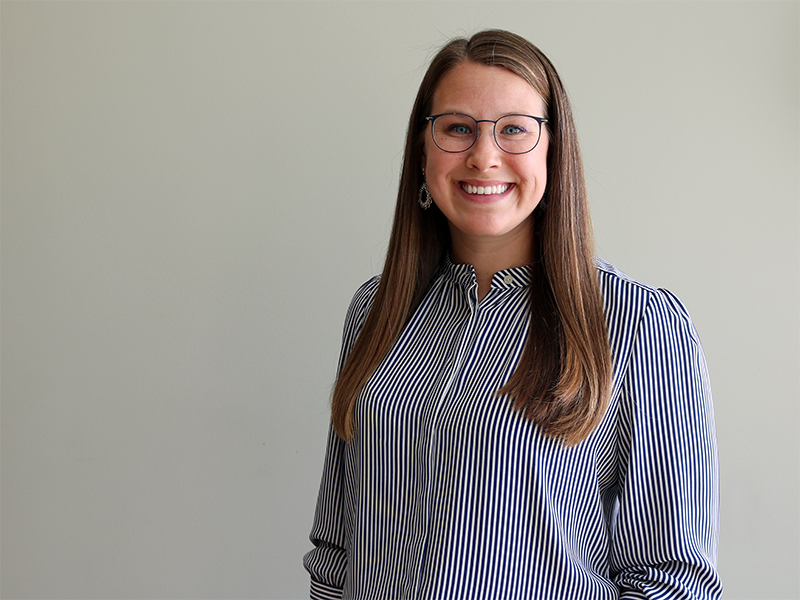 Mayo Clinic Health System Decorah Clinic Physicians is pleased to welcome Hannah Ingvalson, D.O. to WinnMed.
Dr. Ingvalson is a Decorah native and has returned to her hometown to provide family medicine and obstetric care. After graduating Decorah High School, Dr. Ingvalson earned her undergraduate degree from University of Iowa and then went on to Des Moines University for her Doctor of Osteopathic Medicine degree. She completed her residency through Waukesha Family Medicine Residency at ProHealth Care in Waukesha, Wisconsin. She is Board Certified by the American Board of Family Medicine.
At WinnMed, Dr. Ingvalson provides full-scope family medicine care from birth through end-of-life, as well as obstetric care. She joins a full team of primary and specialty providers who practice full time in WinnMed's Decorah, Ossian and Mabel medical clinics.
She says, "I look forward to working with my patients to help them achieve optimal wellness and meet their individual health goals. As a family physician with OB, I enjoy providing care to growing families not only throughout pregnancy and delivery, but for many years thereafter."
Dr. Ingvalson and her family returned to Decorah to be near extended family and be part of Mayo Clinic Health System. She says, "I joined Mayo Clinic Health System because of their high standards, excellent reputation, and extensive support they offer physicians. WinnMed is the best of both worlds; I am able to develop patient-physician relationships with my community members while also being able to access the resources Mayo Clinic Health System has to offer."
Dr. Ingvalson is accepting new patients at WinnMed in Decorah. To schedule an appointment, call 563-382-2911 or request an appointment through MyChart.