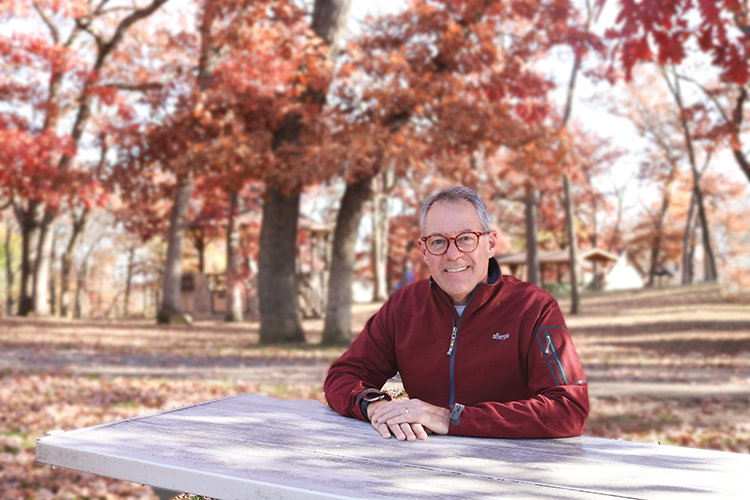 Mike Vermace of Decorah was not surprised to learn he would need a knee replacement. Having experienced multiple athletic injuries in his youth, Mike endured years of sporadic pain and tenderness. An episode of excessive swelling of his left knee prompted Mike to pursue treatment.
"I came to Winneshiek Medical Center to address the swelling and saw Dr. Emily Connor in the Orthopedics and Sports Medicine Department. She told me that I could continue to manage the symptoms, but to truly experience relief, I should consider replacing my knee joints," he says. Emily Connor, M.D., is a Mayo Clinic Health System orthopedic and sports medicine surgeon who practices full time at Winneshiek Medical Center.
Winneshiek Medical Center Orthopedics & Sports Medicine provides:
Total Knees
Total Hips
Total Shoulders
Knee Scopes
Shoulder Scopes
ACL Reconstruction
Rotator Cuff Repair
Basic Trauma (wrist, hip, ankle fracture, etc.)
Hand Procedures (cysts, carpal tunnel, cubital tunnel, CMC arthroplasty, etc.)
Pediatrics
Mike soon scheduled the first surgery with hopes that his right knee would be replaced as soon as would be feasible. He says, "As an elective procedure, I had the flexibility to schedule the procedure when it worked for my family. When I was ready, I called to schedule my surgical consult and was seen by Dr. Connor the very next day."
Most joint replacements at Winneshiek Medical Center are scheduled 3-4 weeks after the consult to allow time for pre-operative appointments and education. Mike started with a class called Joint Expectations. He says, "The Joint Expectations class answered all my questions and addressed any 'unknowns' I had. After that class, I was ready for my surgery and confident to be able recover successfully at home," says Mike.
Mike's surgery went smoothly and his overnight stay revealed an unexpected benefit of receiving care at WMC. He says, "The transition from surgery to recovery to hospital nursing and therapy was different than I had ever experienced at other locations from numerous past surgeries. The communication and flow of information from one caregiver to another was above my expectations. All my nurses knew my pain control preferences and had listened when I shared I always feel cold after surgery. They had warm blankets waiting for me. The communication chain was excellent. There was no ambiguity and I was a person, not a protocol."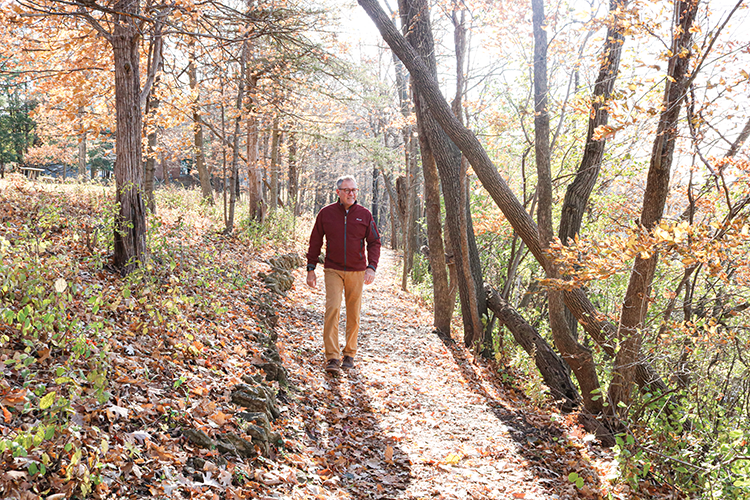 Mike has resumed activities he's been unable to enjoy for decades. He says, "I loved taking long hikes, but over the years, have gradually avoided them because of the potential for knee pain."
Mike chose to receive his post-operative physical therapy from Winneshiek Medical Center Rehabilitation and Sports Medicine with physical therapist Judd Landers. "The coordination between Dr. Connor and Judd during physical therapy was very clear. She was monitoring my progress and Judd communicated her feedback to me at therapy appointments. Again, in comparison to my past surgeries, Dr. Connor's post-operative engagement was unexpected and wonderful," says Mike.
Mike has resumed activities he's been unable to enjoy for decades. He says, "I loved taking long hikes, but over the years, have gradually avoided them because of the potential for knee pain." Mike adds, "If I could name the two overarching positives from my knee replacement, I would say the first is that I could schedule surgery for when it worked for me, and the second is that I have a renewed ability to do the things I love."
Following such a positive experience and successful outcome, Mike has scheduled his second knee replacement with Dr. Connor. He says, "The quality of care, convenient location, and my confidence in the people and processes has led me to have my right knee replaced at Winneshiek Medical Center with Dr. Connor. I am able to get everything I need right here at a facility that rivals, and at times, exceeds, the level of care in larger or specialized facilities."
Orthopedics and Sports Medicine at Winneshiek Medical Center in Decorah is accepting new patients. You do not need a referral. For an appointment, call 563-382-2911.