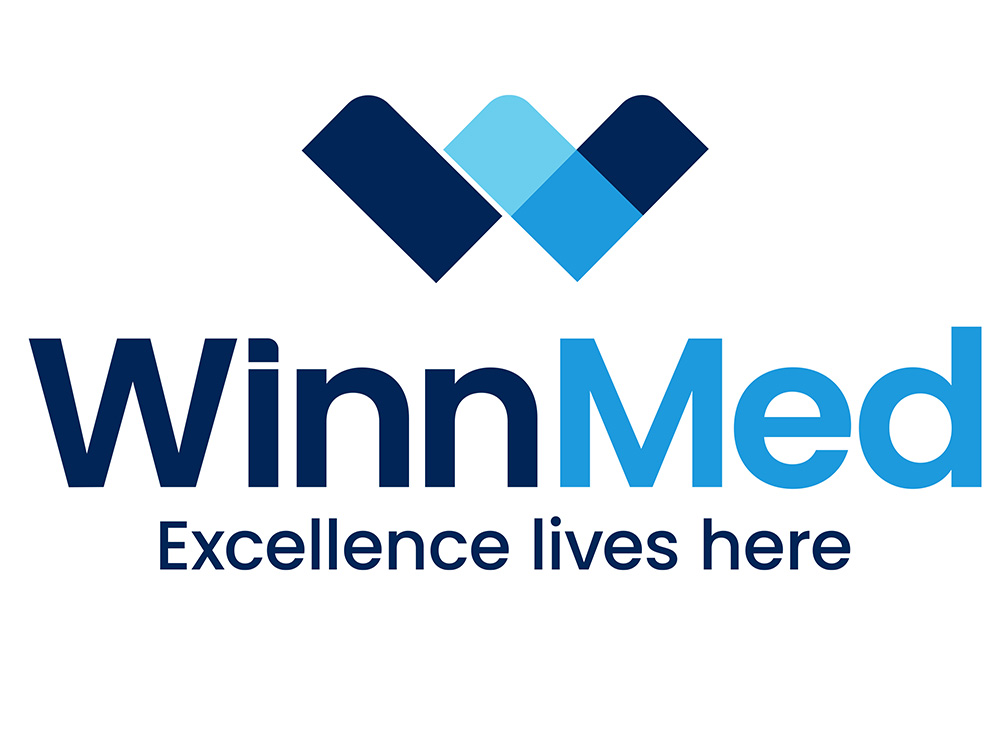 This week, Winneshiek Medical Center officially transitions to WinnMed. The Board of Trustees approved the new name and brand in March, to launch June 5, and continue roll-out efforts through the end of the year. A new tagline to support WinnMed was also adopted by the Board of Trustees: Excellence lives here.
Steve Slessor, chief administrative officer, says, "The new name closely connects to the current identity, but is shortened to be easy to see, say and remember. The 'Winn' portion gives respect to Winneshiek County citizens to whom we are so deeply connected, and the 'Med' portion broadens our scope from a physical place or 'center' to a larger medical system that encompasses the entire region. The tagline speaks to the ideal that every patient receives the absolute best care here, and that care is inspired by the patients and health care providers who choose to live, work and care for each other locally."
Thomas Marquardt, D.P.M., chief medical officer, says, "Our strategic long-term vision points to growth and expansion of our Mayo Clinic Health System specialty services. We wanted to roll out this plan under a new and modern name and look. During the rebranding process, we also worked closely with our colleagues at Mayo Clinic to ensure compliance with their updated brand standards. The resulting logo change and future use of the MCHS logo when referring to our physician group reflects the new standards for both organizations."
As under the legacy name and brand of Winneshiek Medical Center, WinnMed's partnership with Mayo Clinic Health System for physician services is strong. Dr. Marquardt says, "Our nearly 20-year partnership with Mayo Clinic Health System continues to grow. The leadership and physician services we receive from Mayo Clinic Health System will help keep WinnMed on the cutting edge of health care."
Background
In 1992, the first of all Mayo Clinic Health System clinics opened in Decorah and worked in partnership with the local hospital, then Winneshiek County Memorial Hospital. In 2005, Winneshiek County Memorial Hospital entered into a Professional Services Agreement and Management Services Agreement with Mayo Clinic Health System, and rebranded itself to Winneshiek Medical Center. The medical center continued to grow and evolve, adding service lines and specialty services until the present time, and is now the largest and most specialized hospital in the region. Currently, 565 staff and physicians work at WinnMed, and in addition to being a top economic engine for the region, WinnMed has significant plans to expand the facility over the next five to ten years.
Clark Goltz, chair of the Board of Trustees, says, "Our history is one of change and growth in response to the evolving needs of the patients we serve, and the continuous innovations in health care. As demonstrated in our past, and as we approach our future, we are committed to serving as the medical home for our broader region, where our full team of medical professionals and support services can focus on providing patient-centered, compassionate care."