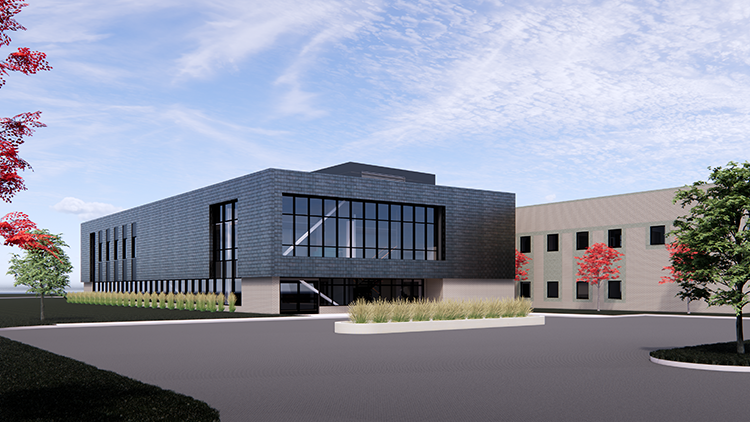 Primary and Specialty clinic expansion
Winneshiek Medical Center is growing in many ways to meet the needs of the broader region. One of the ways that will be most visible is in their facilities with the Transforming Tomorrow project, which involves a major facility expansion and remodel.
Transforming Tomorrow is a long-term facility growth and improvement plan for Winneshiek Medical Center. Expanding and remodeling the existing footprint, Transforming Tomorrow will provide:
A new, fully renovated birthing unit that features all Labor, Delivery, Recovery, Postpartum (LDRP) suites, and direct access from Obstetrics to Surgery for patients needing a C-section.
An expanded Surgery area to include larger rooms to accommodate new technology and an additional operating room to meet the growing volume of their surgical practice.
A two-story addition to house expanded primary and specialty clinics to the north of the current clinic building, allowing for additional access, growth, a better patient experience, and promotion of team based care.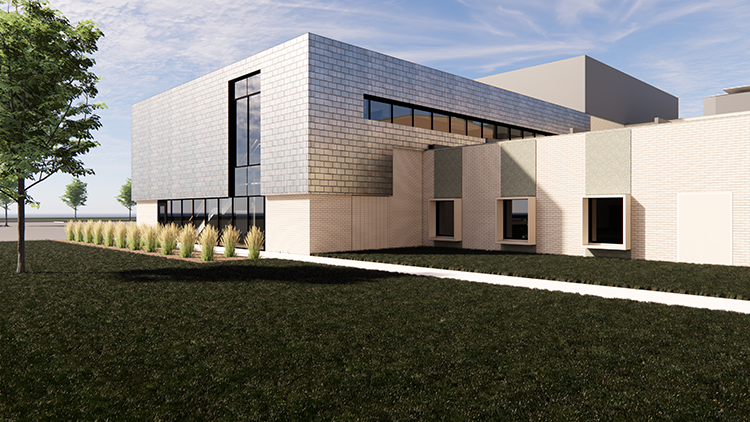 View from the northeast of our Surgery area expansion. This addition which will include larger operating rooms to accommodate new technology and an additional room to meet the growing volume of surgical practice.
The project costs are near $50 million and are financed in large part by low-interest USDA loans. The remaining balance will be funded by WMC dollars and loans from local banks.
"We have recently received approval of the project from the Decorah City Council, who followed the recommendation of the Planning and Zoning Commission. Currently, we are completing final architectural documents, identifying our interim construction financing and then we will put the project out to bid in early summer," says Steve Slessor, chief administrative officer, Winneshiek Medical Center. "As always, final approval is needed from our Board of Trustees to proceed with all or even part of the project."
As blueprints and plans are refined by architects and WMC staff, leaders continue to review costs of the project to ensure good stewardship of the invested dollars. Slessor says, "It is our goal to identify opportunities to continue to reduce project costs in an era when construction costs are increasing dramatically."
Once Transforming Tomorrow work begins, Slessor believes the work will take approximately 2.5 years. He says, "The architects are outlining a plan that will allow for work to progress with minimal disruption to patient care activities. Patients will notice the construction, but we will 'choreograph' changes so services can continue at or near capacity."
Winneshiek Medical Center believes the Transforming Tomorrow project demonstrates their commitment to their patients, staff, communities and to progress in general. Slessor says, "Our goal is to be the regional hub of health care services for an eight-county area. We are investing in facilities, staff and technology, and are actively recruiting physicians to join the Mayo Clinic Health System primary and specialty care practice here at Winneshiek Medical Center. These are exciting times to be part of Winneshiek Medical Center as it grows into the future."