Please call us prior to coming to Luther Clinic.  We can meet many of your needs over the phone, and if you need to come in, we will schedule an appointment. 
What is MyChart, and why should I sign up for it?
MyChart is a tool that connects you to your health care records and team electronically. Through MyChart you can access your health records, securely communicate with your care team, make an appointment, review test results, pay your bill and more!
We offer two convenient methods to enroll:
Call Luther Clinic and we can send you a MyChart enrollment link via email. Once received, just follow the prompts to create a new account.
Click on MyChart to enroll.  Follow the prompts to create a new account.
Sports Medicine Services
WinnMed provides sports medicine and athletic training services to Luther athletes.  The Luther team physicians specialize in orthopedics and sports medicine, and concussion management.  Physicians or advanced practice providers are present in the training room twice per week while athletics are in session.  A team physician is present at all Luther home football games.
Travel Clinic
WinnMed offers the Travel Clinic to patients traveling outside of the United States. At the Travel Clinic, patients meet with a registered nurse to discuss potential health and safety needs when traveling to their specific destination. The Travel Clinic also provides the recommended immunizations and preventive medications for international travel.  Make an appointment online or call 563-387-5400 to schedule.
Prescription Services
Upon your request when ordering a prescription, Thrifty White and Donlon Pharmacy (both in Decorah) will deliver to Luther Clinic (daily).  Once the pharmacy has notified you that your prescription has been filled, stop by the Luther Clinic pick-up window with your student ID to get your prescription.  The window is staffed Monday-Friday, 8:00 am – 4:30 pm.
Additional WinnMed Services
WinnMed 24/7 emergency department and ambulance service
Additional services available locally at WinnMed
How to Access Additional Services at WinnMed
Transportation services available locally: Visit Decorah – Public Transportation Services
Transportation services available through Luther College: Luther College Transportation Services
Costs
Questions about your bill? Call our toll-free number at 844-617-6990
Get a quote for the costs of your health care services: 563-382-2911 (ask to speak to a financial counselor)
Health Insurance
Health Insurance: Luther College Expectation
Insurances Accepted at WinnMed: Billing & Insurance
WinnMed is in network with many insurance providers.  If you find that your insurance is out-of-network, we encourage you to reach out to us by calling 563-382-2911 and asking to speak to one of our financial counselors.  WinnMed offers a discounted rate for students with out-of-network insurance plans.
Meet our Team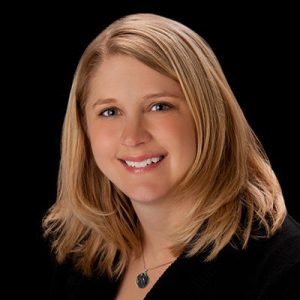 Sarah Wymer, M.D., Medical Director, Luther Clinic
Clinic Staff
Lynnette Kruse, RN
Breanne Landers, RN
Melissa Bothun, Health Unit Coordinator/Office